Your beauty is more than skin deep… Get in touch with our skin & body experts today!
Jackie Romano
Registered Cosmetic Nurse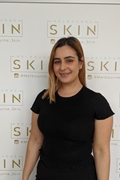 Introducing our Registered Cosmetic Nurse, Jackie! With a Paediatric background and extensive experience in surgical nursing, her passion for aesthetic medicine has lead to a career in Anti-Wrinkle and Dermal Fillers. Her friendly, empathetic nature helps clients feel comfortable and relaxed, allowing her to achieve precision and excellence. Jackie prides herself on achieving natural and rejuvenated results, enhancing the natural beauties that make us individual.
Nikoda Angrisano
Clinic Manager (Senior Skin and Laser Specialist)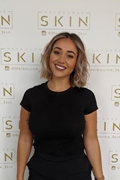 Meet our Clinic Manager, Nikoda! She's been in the beauty industry for over 7 years and her passion for all things skin is reflected in the incredible results she achieves and the long standing relationships she has with her clients. Nikoda specialises in depigmentation and anti-aging, working with numerous modalities. Start your skin journey with Nikoda today and find yourself reaching your skin goals, 'we know your beauty is more than skin deep'.
Julia Langley
Cemre Kol
Body Therapist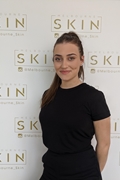 Say hello to our body therapist, Cemre! She has been performing body assessments in clinic, where she aims to discuss your skin & body concerns, goals and create a treatment plan that suits you; she combines this with body treatments including: cryotherapy, body contouring, fat freezing, collagen bed, etc. In addition to this, Cemre works as the Melbourne Skin Accounts Manager, ensuring that our clinic is nice and toasty in the winter and our lights stay on!
449 Swan Street, Richmond VIC 3121
(03) 9068 5878
Monday

Tuesday

Wednesday

Thursday

Friday

Saturday

10:00am - 6:00pm

11:00am - 8:00pm

11:00am - 8:00pm

11:00am - 8:00pm

9:00am - 5:00pm

9:00am - 2:00pm